Waterproof Scales
Our store provides 2 waterproof scales products.
#1 Food Scale 
it's IP67 waterproof grade, it owns the ability of totally protected against dust and protected against the effects of temporary immersion between 15cm and 1m duration of 30 minutes.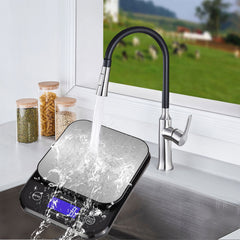 The price computing scale has IPX7 waterproof grade, so as provide strong waterproof performance. This means it can be submerged up to 1 meter in water for 30 minutes so as we usually use it on the seafood market.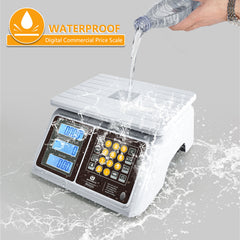 The waterproof price computing scales can help you adapt to almost any using scene.
 Usually waterproof scales have better stability than general scales.
 It can help you weigh the meat & ingredients, After weighed all you   need is to wash it!